About
From design and construction to operations and maintenance, in a regulated market or a suburban office park, buildings should perform as expected. At the end of the day, commissioning is a quality-focused process that ensures the owner's project requirements are achieved. This process involves everyone from the owner, the design team, facility manager, operations staff, contractors, and building occupants.
As an independently owned partner company to Precis Engineering, Precis Commissioning ensures the viable life-cycle of your building systems and components. Our certified Commissioning Authority (CxA) agents bring an engineering expertise and depth of resources to their role. By commanding excellence in the field, we help our clients achieve operational and business success.
Precis Commissioning agents are no-nonsense and non-confrontational. We're here to work cooperatively to solve problems and effect positive outcomes. Our team includes registered engineers who have designed and overseen construction of the systems we commission, and former field agents who have maintained and operated those systems. With our comprehensive backgrounds, there's very little we haven't seen or done. It gives us valuable perspective to increase client profitability and optimize operational performance.
Precis Commissioning was founded by Kari Anne Donovan, PE, CxA in 2014 and is a WBENC-Certified Women's Business Enterprise and 3rd part certified Woman Owned Small Business (WOSB).
Other commissioning companies check boxes. We drive results.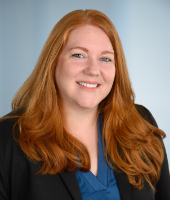 President
In 2014, Kari Donovan launched Precis Commissioning, Inc. (PrecisCx). The firm is a natural extension of the work she has done for the past 15 years as a mechanical engineer and capitalizes on her experience with the systems she now commissions.
Kari holds a Bachelors and Masters of Architectural Engineering from Penn State. She began designing mechanical and plumbing systems, and providing on-site commissioning before joining Precis Engineering, Inc. as their first employee. Kari quickly advanced within the company while supporting the growth of a dynamic, boutique style engineering firm. She became a Principal before seizing the opportunity to spin-off a new company, focused on Commissioning and Qualification Services.
As President, she is responsible for the operation of PrecisCx, overseeing diverse projects in pharmaceutical/biotech, R&D, healthcare, university, and commercial industries. Her experience building teams with owners, design professionals and contractors affords her the ability to consider all stakeholder concerns throughout project delivery. Ms. Donovan is dedicated to establishing a culture of inclusion, collaboration, and support, where the highest standards of excellence are defined by their work.
Her volunteer work marries her passions and ambitions. PrecisCx has been a corporate sponsor in the 2017 Girls Exploring Tomorrow's Technology (GETT) – where 5th -10th grade girls and their parents explore potential careers in a broad scope of STEM related industries. Kari has helped on their planning committee, operated an Expo table and was a speaker at the 2016 event. A dog lover, Kari has rescued several German Shepherd Dogs, and volunteers in many capacities with two local rescue groups. She serves on committees in WBEC PA-DE-sNJ, on the WBENC Forum, and received the 2020 Star award.
Kari is a licensed Professional Engineer in PA, DE, MA, MD, NJ, VA, & NC, is a Certified Commissioning Authority, and OSHA 30 trained.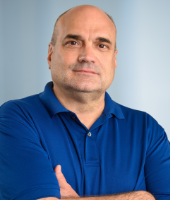 Director of Commissioning
When Harry Koons goes to the front lines of a building commissioning assignment, he brings seven years of military police SWAT team experience (as the lead man, no less) along with his commissioning credentials. He might also have a trunk full of yard-sale additions to his expansive tool collection.
Harry has spent over two decades designing, starting, and commissioning building systems, and there's pretty much nothing he hasn't seen or fixed. His mechanical engineering background affords him a thorough knowledge of design, start-up, and equipment troubleshooting.
Harry joined Precis Engineering as Director of Commissioning in 2009 and commissioned projects for clients including GlaxoSmithKline, Penn State, and UGI, where his emphasis on energy audits, efficiency, and cost savings were always appreciated.
Harry helped launch Precis Commissioning with Kari Donovan in 2014. He's a results-driven problem solver, never looking to point fingers or place blame. Harry cares most about making a project right, making things work, and achieving the goals the design team and building owner expect.
Harry holds an associate's degree from Delaware County Community College, is a LEED Accredited Professional, and a certified Commissioning Authority (CxA). He is a member of the Building Commissioning Association, AABC Commissioning Group, and National Defense Industrial Association.