About
From design and construction to operations and maintenance, in a regulated market or a suburban office park, buildings should perform as expected. At the end of the day, commissioning is a quality-focused process that ensures the owner's project requirements are achieved. This process involves everyone from the owner, the design team, facility manager, operations staff, contractors, and building occupants.
As an independently owned partner company to Precis Engineering, Precis Commissioning ensures the viable life-cycle of your building systems and components. Our certified Commissioning Authority (CxA) agents bring an engineering expertise and depth of resources to their role. By commanding excellence in the field, we help our clients achieve operational and business success.
Precis Commissioning agents are no-nonsense and non-confrontational. We're here to work cooperatively to solve problems and effect positive outcomes. Our team includes registered engineers who have designed and overseen construction of the systems we commission, and former field agents who have maintained and operated those systems. With our comprehensive backgrounds, there's very little we haven't seen or done. It gives us valuable perspective to increase client profitability and optimize operational performance.
Precis Commissioning was founded by Kari Anne Donovan, PE, CxA in 2014 and is a WBENC-Certified Women's Business Enterprise and 3rd part certified Woman Owned Small Business (WOSB).
Other commissioning companies check boxes. We drive results.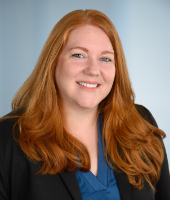 President
In 2014, Kari Donovan launched Precis Commissioning, Inc. (PrecisCx). The firm is a natural extension of the work she has done for the past 15 years as a mechanical engineer and capitalizes on her experience with the systems she now commissions.
Kari holds a Bachelors and Masters of Architectural Engineering from Penn State. She began designing mechanical and plumbing systems, and providing on-site commissioning before joining Precis Engineering, Inc. as their first employee. Kari quickly advanced within the company while supporting the growth of a dynamic, boutique style engineering firm. She became a Principal before seizing the opportunity to spin-off a new company, focused on Commissioning and Qualification Services.
As President, she is responsible for the operation of PrecisCx, overseeing diverse projects in pharmaceutical/biotech, R&D, healthcare, university, and commercial industries. Her experience building teams with owners, design professionals and contractors affords her the ability to consider all stakeholder concerns throughout project delivery. Ms. Donovan is dedicated to establishing a culture of inclusion, collaboration, and support, where the highest standards of excellence are defined by their work.
Her volunteer work marries her passions and ambitions. PrecisCx has been a corporate sponsor in the 2017 Girls Exploring Tomorrow's Technology (GETT) – where 5th -10th grade girls and their parents explore potential careers in a broad scope of STEM related industries. Kari has helped on their planning committee, operated an Expo table and was a speaker at the 2016 event. A dog lover, Kari has rescued several German Shepherd Dogs, and volunteers in many capacities with two local rescue groups. She serves on committees in WBEC PA-DE-sNJ, on the WBENC Forum, and received the 2020 Star award.
Kari is a licensed Professional Engineer in PA, DE, MA, MD, NJ, VA, & NC, is a Certified Commissioning Authority, and OSHA 30 trained.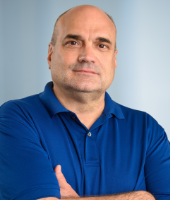 Director of Commissioning
When Harry Koons goes to the front lines of a building commissioning assignment, he brings seven years of military police SWAT team experience (as the lead man, no less) along with his commissioning credentials. He might also have a trunk full of yard-sale additions to his expansive tool collection.
Harry has spent over two decades designing, starting, and commissioning building systems, and there's pretty much nothing he hasn't seen or fixed. His mechanical engineering background affords him a thorough knowledge of design, start-up, and equipment troubleshooting.
Harry joined Precis Engineering as Director of Commissioning in 2009 and commissioned projects for clients including GlaxoSmithKline, Penn State, and UGI, where his emphasis on energy audits, efficiency, and cost savings were always appreciated.
Harry helped launch Precis Commissioning with Kari Donovan in 2014. He's a results-driven problem solver, never looking to point fingers or place blame. Harry cares most about making a project right, making things work, and achieving the goals the design team and building owner expect.
Harry holds an associate's degree from Delaware County Community College, is a LEED Accredited Professional, and a certified Commissioning Authority (CxA). He is a member of the Building Commissioning Association, AABC Commissioning Group, and National Defense Industrial Association.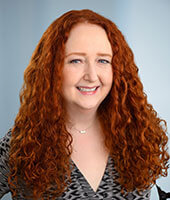 Operations and Business Manager
The acknowledged 'den mom' of PrecisCx, Pam manages company operations and business administration, including accounts payable and receivable, payroll, insurance, HR, event coordination, and ensuring everyone has the resources needed to perform their jobs effectively and the support necessary to feel part of the team.
Pam has 30+ years of experience in business management. She thrives in the small, fast-paced environment of PrecisCx, where her organization, proactivity, and efficiency are recognized by employees and clients alike.
In her early career, Pam turned her love of music – and encyclopedic knowledge of the UK New Wave genre – into roles as on-air personality and concert promoter for Philadelphia radio stations WPST and WDRE. She credits her abilities to solve problems, juggle numerous tasks, and think creatively with her days in the music industry.
Pam holds a Bachelor of Science in Design and Merchandising from Drexel University and is a certified notary. She has served for over a decade as sponsorship and fundraising chair for the Whitemarsh Girls Softball League, an organization for which she and her daughter both played. When she's not working, volunteering, or adding to her music memorabilia collection, Pam enjoys listening to live music, collecting vinyl records, dancing, and international travel.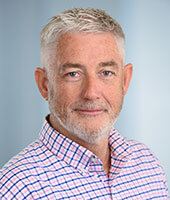 CQV Lead
Jon leads Commissioning, Qualification, and Validation (CQV) projects for PrecisCx and has spearheaded work in temperature mapping. Clients benefit from Jon's depth of experience in technology transfer, GMP audits, and reliability engineering.
Jon has three decades of international biopharmaceutical experience as a cleanroom technician, manufacturing scientist, contract manufacturing coordinator, validation lead, and validation manager working in pilot plants, R&D, and production scale-up. Jon has comprehensive knowledge of CFR and FDA guidelines and expertise in the approval of qualification protocols and validation master plans. His dual perspectives as an in-house and consulting professional inform his leadership and his quality focus.
An efficient and organized project manager, Jon integrates easily into client teams, building rapport and friendships as easily as he executes the finer details of commissioning and validation. Free with his time and knowledge, Jon is also an invaluable mentor and coach of younger staff members.
Jon holds an Applied Chemistry degree from the College of Art, Commerce, and Technology, (now Limerick Institute of Technology) in Limerick, Ireland. He is OSHA-10 certified. Outside of work, Jon volunteers with the Radnor Conservancy McKaig Nature Education Center.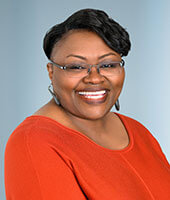 CQV Project Administrator
Adriennie provides administrative support for PrecisCx and its Commissioning, Qualification, and Validation (CQV) teams. Her professional background includes a decade in nonprofit educational administration followed by another decade supporting project management for a real estate company, during which time she participated on the Merck account team. Her responsibilities have included contract management and recruiting,
Adriennie leverages her can-do attitude, attention to detail, and ability to learn on the fly to establish her administrative roles as positions of great value. She never hesitates to build bonds, create new workflows, or make processes smoother for the teams she supports. At PrecisCx, Adriennie also contributes to CQV projects, marketing efforts, DEI initiatives, and general office management.
She holds a Bachelor of Science in Business Administration from Southern New Hampshire University.
Outside of work, Adriennie enjoys reading, crocheting, making custom wreaths, and spending time with her two adult sons. She also serves as a volunteer Pennsylvania Judge of Elections and pro-bono grant researcher for the organization More Than a Handout.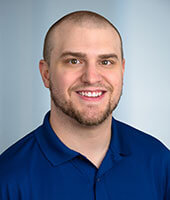 Commissioning Specialist
Anthony combines detailed building systems knowledge and hands-on training to support PrecisCx commissioning teams in both the office and the field. As a Commissioning Specialist, he develops commissioning test plans and operational checklists and visits sites to walk down HVAC and electrical piping systems and instrumentation.
Anthony has a natural ability to figure out complex systems. He has worked in IT installation and programming and spent time with sister company Precis Engineering, supporting engineers in the field and with documentation. In addition, he has spent over 15 years as a volunteer firefighter, providing him invaluable architecture and systems experience, including issues of access and egress to mechanical rooms and equipment. Anthony is a natural team player and strong communicator who works well with construction managers, subcontractors, and facility personnel.
He attended Delaware County Community College and is OSHA-10 certified, CPR/AED certified, a National Certified Firefighter, and a certified Emergency Vehicle Operator.
When he's not fighting fires, Anthony enjoys travel – he has visited all but eight states.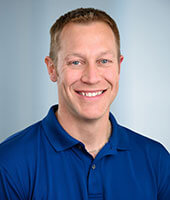 Commissioning Specialist
Jesse offers a diverse background in business administration developed over 15 years in the testing and balancing market. As a Commissioning Specialist, he uses his strong communication skills to listen and understand his clients' needs and to generate clear and comprehensive documentation. He works in both the office and field to support commissioning projects.
Jesse has nearly 20 years of professional experience in customer service, administrative management, and operational leadership. He has spearheaded development of electronic bid creation and information delivery systems and has written Quality Assurance (QA) manuals and company protocols. An extremely detail-oriented individual, Jesse emphasizes efficiency, organization, and a client-first approach to project management.
He holds a Bachelor of Arts in Economics and Business Administration with a Marketing and Management concentration from Ursinus College. He is also OSHA-10 certified.
Outside of work, Jesse trains for triathlons and marathons. After playing competitive baseball for 27 years, he has turned his attention to coaching youth sports, including for his three young children.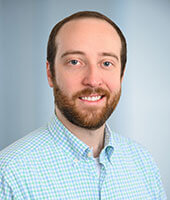 Sr. CQV Engineer
As a Commissioning, Qualification, and Validation (CQV) Engineer, Steve generates and executes commissioning test plans and reports, conducts system walkdowns and operational tests, and executes qualification protocols.
Steve joined PrecisCx as a co-op student during college and transitioned to full-time employment upon graduation. He initially performed AutoCAD drafting for HVAC, automation, electrical, and plumbing systems before transitioning to site reviews and operational tests. His attention to detail and focus on quality quickly made him a valued part of the Cx team and earned him the rapport and respect of our clients. Steve spends a significant amount of time on site to ensure quality in every aspect of the commissioning and validation processes.
He holds a Bachelor of Science in Engineering Technology with a concentration in Energy in Buildings from Temple University. He is also OSHA-10 certified.
Steve extends his knowledge of mechanical, electrical, and process systems to his free time when he undertakes IT projects including building his own computers. He also volunteers with the Extra Life charity, affiliated with Children's Hospital of Philadelphia.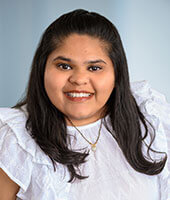 CQV Engineer
As a Commissioning, Qualification, and Validation (CQV) Engineer, Ruchi uses her pharmaceutical background to generate and execute commissioning and validation plans and protocols, provide on-site client training, manage teams, and spearhead problem-solving.
A trained pharmacist with extensive validation and regulatory compliance experience, Ruchi worked as a pharmaceutical industry contract employee for several years. She also built a portfolio of credentials that demonstrate her commitment to efficiency and operational excellence and her love of learning.
Years of contract employment afforded Ruchi the ability to quickly adapt to new standards, environments, and operating procedures. She is highly organized and communicates well with all stakeholders. A kind and empathetic teammate, Ruchi never hesitates to roll up her sleeves to tackle a problem.
She holds a Master of Science in Pharmaceutical Manufacturing from Stevens Institute of Technology and both a Master of Science in Pharmaceutics and a Bachelor of Science in Pharmacy from Srivinas College of Pharmacy in India. She also has OSHA-10 certification, GMP Training certification, Pharmaceutical Manufacturing Practice certification, and Validation and Regulatory Compliance certification.
When she's not working, Ruchi enjoys crafting, cooking, travel, and learning new dances. She also volunteers as a pharmacy technician.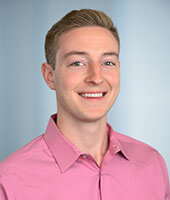 CQV Engineer
As a Commissioning, Qualification, and Validation (CQV) Engineer, Ross uses his chemical and process engineering background to support PrecisCx commissioning and validation activities and teams.
Ross gained engineering systems design experience with PrecisCx partner company Precis Engineering working in the process engineering department. Organized and dependable, Ross brings strong communication skills to his collaborations with clients and teammates.
He earned a Bachelor of Science in Chemical Engineering from the University of Pittsburgh. During his time at school, Ross and a partner prepared a year-long conference research project on hydrogen fuel cell vehicles as a sustainable alternative to petroleum-based fuels. The real-world experience heightened his understanding of sustainability and his comfort presenting his research paper to professionals and peers at an engineering conference. He holds OSHA-10 certification, is a member of the American Society of Chemical Engineers, and is a former Poverty Resolutions volunteer in Haiti.
When he's not at work, Ross enjoys stock trading and playing sports including basketball and soccer. He's also a movie buff who counts Stepbrothers among his favorite comedies.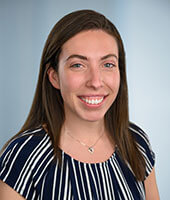 CQV Engineer
As a Commissioning, Qualification, and Validation (CQV) Engineer, Lauren leverages her chemical engineering and mathematics background to generate and execute commissioning test plans and reports, conduct system walkdowns and operational tests, and execute qualification protocols.
Lauren has commissioned HVAC, electrical, black utility, cold storage, and clean utilities. Her chemistry lab experience using UV-Vis spectrophotometry, atomic absorbance, gas chromatography, IR spectrometry, NMR spectroscopy, and titration provide her with understanding of our clients' laboratory perspectives and specific needs. A list-maker and skilled multi-tasker, Lauren is a highly organized professional who communicates and collaborates well with the PrecisCx team and our clients.
She holds a Bachelor of Science in Engineering with a concentration in chemical engineering, and a Bachelor of Science in chemistry with a minor in mathematics - both with honors - from Geneva College. She is OSHA-10 certified and a member of the Society of Women Engineers.
In her free time, Lauren brings her attention to detail and craftsmanship to hobbies including knitting and quilting.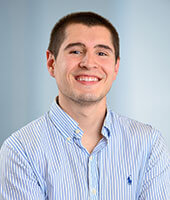 CQV Engineer
As a Commissioning, Qualification, and Validation (CQV) Engineer, Robert uses his mechanical engineering background to generate and execute commissioning test plans and reports, conduct system walkdowns and operational tests, and execute qualification protocols.
Robert has commissioned HVAC, electrical, black utility, cold storage, and clean utilities, and he has designed HVAC and mechanical systems. As a Penn State student, he designed and developed a helicopter thrust blade and a phone clamp device for people with disabilities.
A professional and collaborative member of the PrecisCx building commissioning team, Robert is highly organized, adept at managing multiple tasks, and a skilled communicator.
He holds a Bachelor of Science in Mechanical Engineering from the Pennsylvania State University and is OSHA-10 certified. Robert is member of the American Society of Mechanical Engineers and a past volunteer with the Boys and Girls Club of Reading, Pa.
Outside of work, his hobby of restoring cars both prompted his career path and keeps his hands-on mechanical skills fresh.