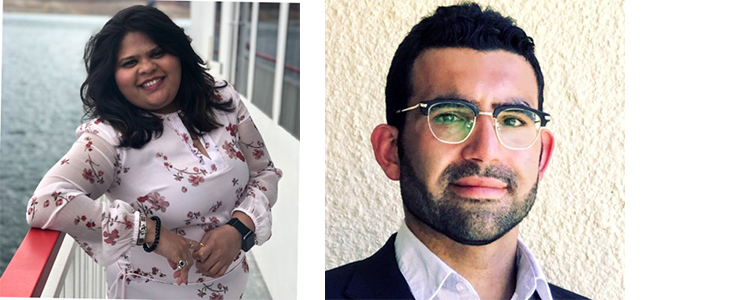 News & Notes from the Field
Posted
2021-04-01
by
Kari Donovan
in
Announcements
PrecisCx has made two new hires over recent months, adding to our commissioning, qualification, and validation (CQV) engineering team.
Ruchi Patel | CQV Engineer | Hired in November 2020
A trained pharmacist with extensive validation and regulatory compliance experience, Ruchi worked as a pharmaceutical industry contract employee for several years. She quickly adapts to new standards, environments, and operating procedures and brings a passion for efficiency to every task. A native of India, Ruchi earned a B.S. in pharmacy and M.S. in pharmaceutics from Srinivas College of Pharmacy before relocating to the U.S. and earning her M.S. in pharmaceutical manufacturing from Stevens Institute of Technology. Recently married, Ruchi enjoys dancing, crafting, and cooking. She hopes to travel more once the pandemic subsides.
Connect with Ruchi on LinkedIn.
Donald Goff Molina, III | CQV Engineer | Hired in March 2021
A chemical engineer with a background in supply chain management and process engineering, Donald consistently seeks process improvements and ways to make an impact. He is a committed lifelong learner who loves tackling new assignments and challenges. A native of Puerto Rico, Donald earned a B.S. in chemical engineering from the University of Puerto Rico-Mayaguez. He then earned an MBA from Copenhagen Business School in Denmark and will complete a second MBA in healthcare management at Rutgers University this spring. He enjoys exercise, outdoor activities, and rugby. Since he recently moved to Pennsylvania, Donald eagerly anticipates building new friendships in the region.