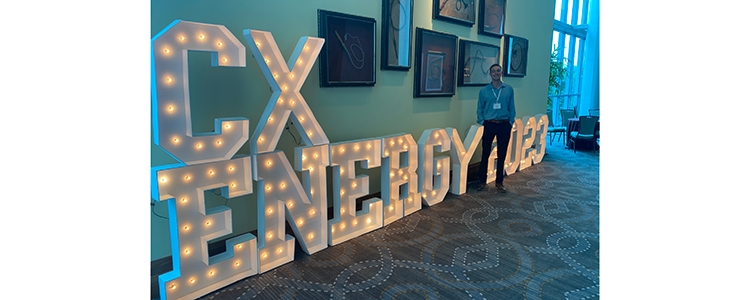 News & Notes from the Field
Announcements
Posted
2023-05-09
by
Kari Donovan
in
Announcements
PrecisCx Commissioning, Qualification, and Validation (CQV) Engineer Ross Schiavone, EIT, attended the 2023 Cx Energy Conference in Dallas/Fort Worth, Texas, May 2-5. Cx Energy is the leading conference and expo for commissioning, energy management, and building technology.
Schiavone attended meet-and-greets, receptions, and six technical sessions. He also participated in the conference golf outing, tying for first place but losing in the tie-breaker round. The technical sessions he attended included Those Weren't the Droids We Were Looking For: Real Examples from Integrated Systems Testing; Commissioning HVAC Systems for Sustainable Indoor Air Quality (IAQ); Using CO2 Sensors for IAQ and Energy Savings; Ready to Operate: Bridging the Construction to Operations Gap; Fundamentals of Commissioning for Facility Engineers and Building Owners; and Commissioning for Climate Change Resiliency in Health Care.
"My favorite session was Commissioning HVAC Systems for Sustainable IAQ, presented by the CEO of Safetraces, Eric Malmstrom, and Setty Director of Regional Ops Jeffrey Michael," Schiavone said. He learned about the new ASHRAE Standard 241P to be introduced this year regarding IAQ and pathogen mitigation, and gained insights from case studies in educational, healthcare, industrial, and Class A office space. "Each of the examples proved that focusing on IAQ and minimizing outside air use can lead to millions of dollars in energy savings."
Connect with Schiavone on LinkedIn if you'd like to learn more about Cx Energy or share your own experiences at the conference.